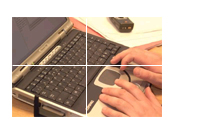 ---
Raumer & Associates assist clients in developing their IT strategic plans . IT Strategic Planning 2.0 takes us beyond alignment to the "confluence" of business strategy and the IT strategy and the employment of Web 2.0 technologies.. The outcome is an IT strategic plan that:
Sets out how IT is expected to be used across an enterprise in the future. It describes how information technology will support the enterprise's business objectives, thereby, aligning IT with the business direction.

Considers the changes an enterprise is facing -- both internally and externally -- and the potential IT and e-business opportunities available to it. IT and e-business opportunities might include ways to use technology to gain competitive advantage, to reduce cost, increase revenue, improve the efficiencies of the value chain, etc. IT and e-business opportunities are weighted against the strengths and weaknesses of the current environment – both technologically and organizationally – to determine what strategy to pursue. Partnering options are examined as well.
Lays out the directions that the organization must pursue, the IT architecture necessary to achieve the strategy and the specific projects necessary for implementing the architecture and IT opportunities. The strategy also lays out the degree of change required of the IT organization – vision, cultural style, organizational structure, staffing, skills, processes, and governance – which is necessary to deploy the strategy and achieve success.
For further details click on IT Strategy 2.0 methodology.
We also offer Strategic Planning Training Courses.