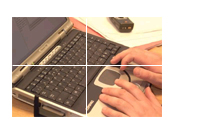 ---
Raumer & Associates assists clients with:
Project Management

- Defining project objectives and scope, resources, team organization, and project plans -- including tasks, dependencies, resource requirements and deliverables. Managing project execution.

Organizational Development - Assessing organizational capabilities and identifying improvements to organizational structure, culture style, staffing, skills and process.

Digital Change Management - Developing programs to assist organizations and their staff adapt to the change caused by the deployment of new technologies.

Benchmarking - Conducting benchmarking of processes and costs in identifying best practices.

Business Process Reconstruction - Developing business process models, assessing processes, identifying process improvements to support existing and new business models.

Process Integration and Partnering - Evaluating partnering options, defining process integration requirements, evaluating solution providers and assisting with contract negotiations.

Interim IT Management - Serving as temporary CIO. Assisting in the recruiting of a permanent CIO.